The spirits residing in the natural world have much to share, and the secrets of their forgotten language are now available to you through The Spirit Animal Oracle. They urge us to reclaim our essential Truth, that we are one in Spirit, connected to every living thing on this earth in a unified consciousness.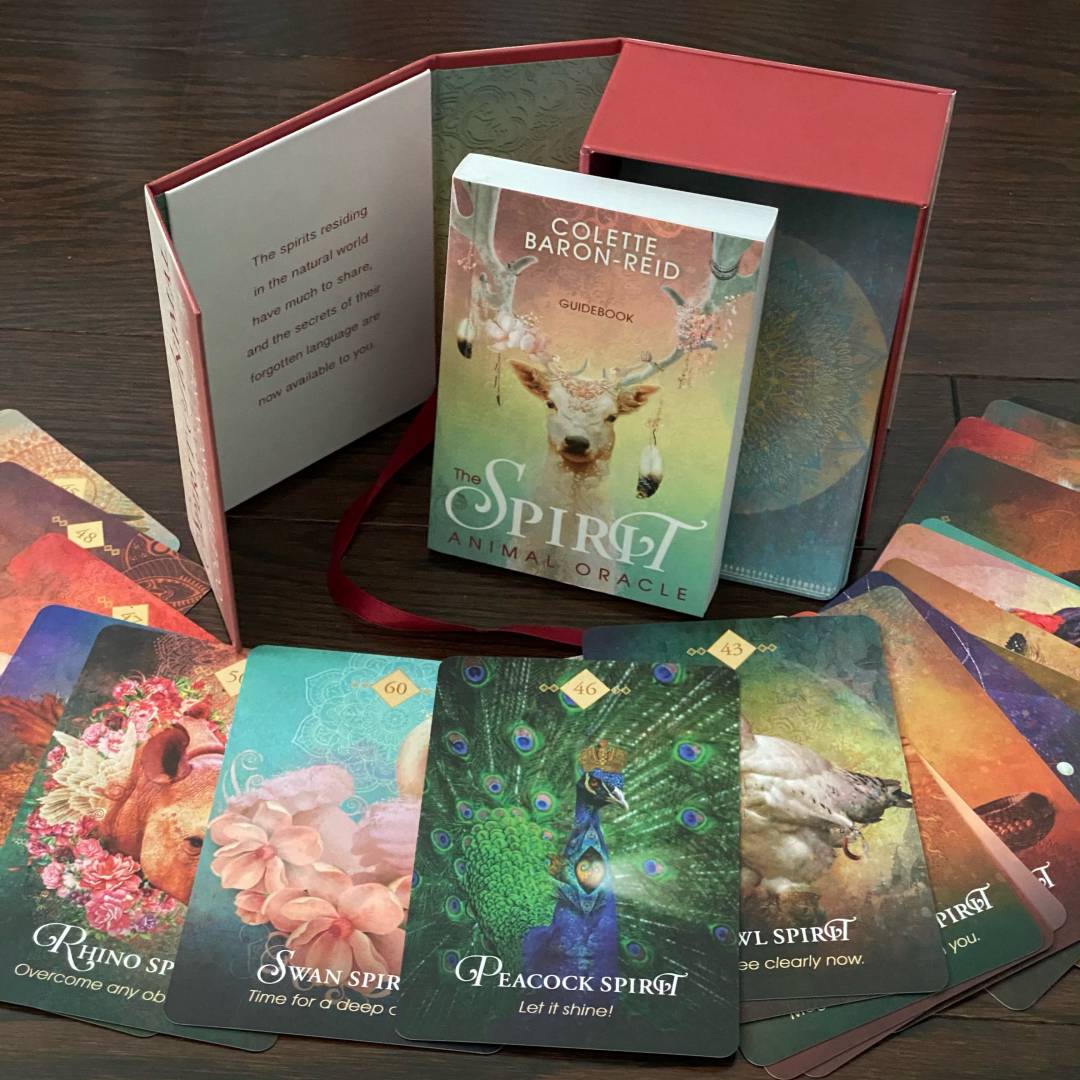 Represented in the 68 cards of this beautifully illustrated oracle card deck are the Higher Spirits of animals, insects, fish and birds. Comprehensive guidebook includes interpretations and guidance from intuitive master and oracle expert Colette Baron-Reid you can awaken your partnership with Spirit to co-create your reality in service to the world.
Priced in Canadian Dollars. Any custom duties or tariffs would be the responsibility of customer and paid locally.

Shipping rates from $15 + depending on address and priority. Rates will be provided upon checkout.